Ore Stone Transfer Belt Mining Fixed Belt Conveyor
Rubber flat belt conveyor brief overview
B6X series belt conveyors paying more attention to actual needs of markets and users compared with the traditional belt conveyors, with both its modular general design and its innovative design of the headstock and tailstock able to guarantee the equipment high yield, high efficiency and low costs during operation, and B6X series belt conveyors have aslo achieved convenient installation, simple maintenance, energy conservation and enviromental protection, as well as the high-end manufacturing technology, attractive appearance and high safety, which can satisfy the requirements for high standard transportation of all kinds of bulk materials. So such conveyors can act as the ideal and upgraded substitutes of the traditional belt conveyors.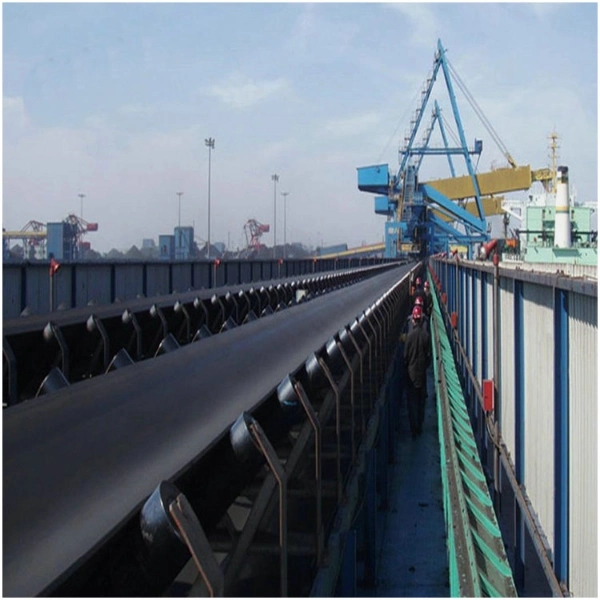 Advantages of rubber belt conveyor
1.Modular universal design, easy to maintain and install.
2.Optimized structure, excellent quality.
3.High-grade protection, high safety.
4.Lattice structure, good bending resistance.
Applications of belt conveyor
Belt conveyor widely used in mining,gravel field, metallurgy, building materials,chemical industry,mineral processing,coal mining and other industries.It can convey bulk material like coal,cement,sand,cereal etc.And can convey lump material,such as rock,also it can convey 50kg bags.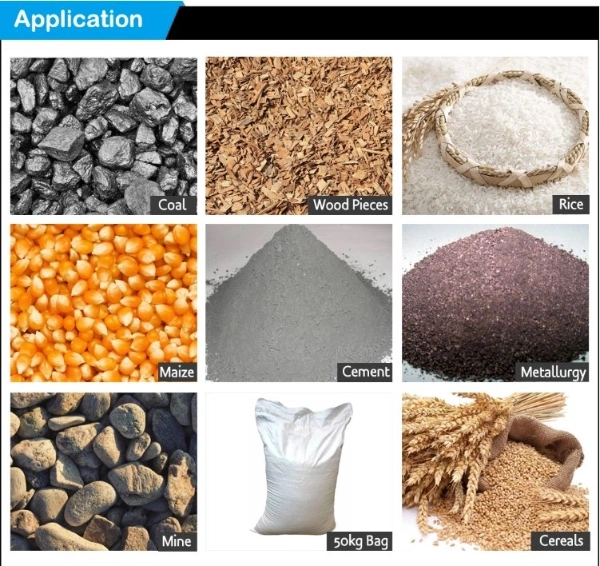 Working principle
of rubber belt conveyor
Rubber flat belt conveyor is a common means of transport used in mining enterprises. It uses the belt conveyance to draw and support components and transport materials by way of the moving belt. It utilizes the inner friction and side pressure of loose material to increases the internal pressure from the pulling force in its moving direction produced by the rolling chamber in the adhesive chamber, thus increasing the internal friction. When inclination falls within certain scope, the inward friction force can ensure the stability between layers and create continuous movement. When the internal friction force between the layers is larger than the external force of the adhesive, the roller beneath the adhesive will move along with the material. When the ratio of internal force and external force meets a condition, the material flow is stable.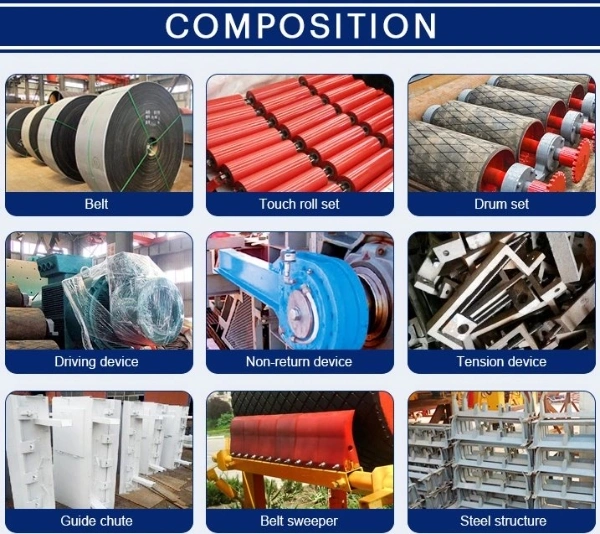 Specifications of rubber belt conveyor
Model

Width(mm)

Length(m)/Power(kw)

Speed(m/s)

Capacity(t/h)

B6X400

400

≤12/2.2

12~20 /2.2~4

20~25/3.5~7.5

1.25~2.0

30~60

B6X500

500

≤12/3

12~20/3~5.5

20~30/5.5~7.5

1.25~2.0

40~80

B6X650

650

≤12/4

12~20/4~5.5

20~30/5.5~11

1.25~2.0

80~120

B6X800

800

≤10/4

10~15/4~5.5

15~30/5.5~15

1.25~2.0

120~200

B6X1000

1000

≤10/5.5

10~20/5.5~11

20~40/11~22

1.25~2.0

200~320

B6X1200

1200

≤10/7.5

10~20/7.5~15

20~40/15~30

1.25~2.0

290~480
Working sites from clients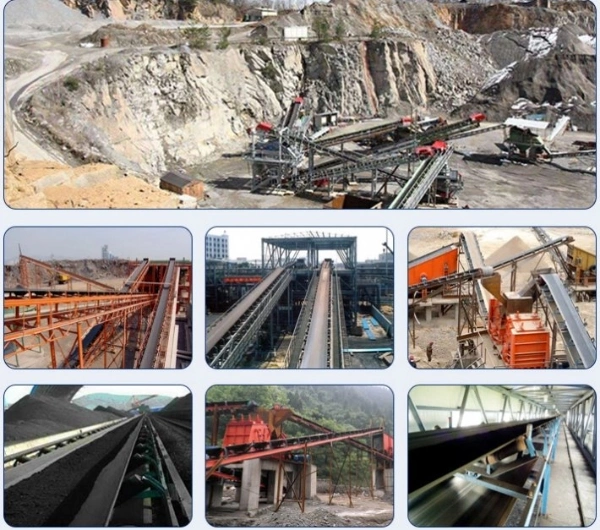 Packing&Shipping
1>.Packaging Detail:
Export standard,nude packing in container.if client have requirement,we can use wooden case.
2>.Transportation:
1. These machines are processed to be rustproof and moisture proof before delivery.
2. Large mainframes are in nude, while small spare parts and motors are in wooden boxes.
3. All items are in bulk or containers, details will be negotiated by both parts afterwards.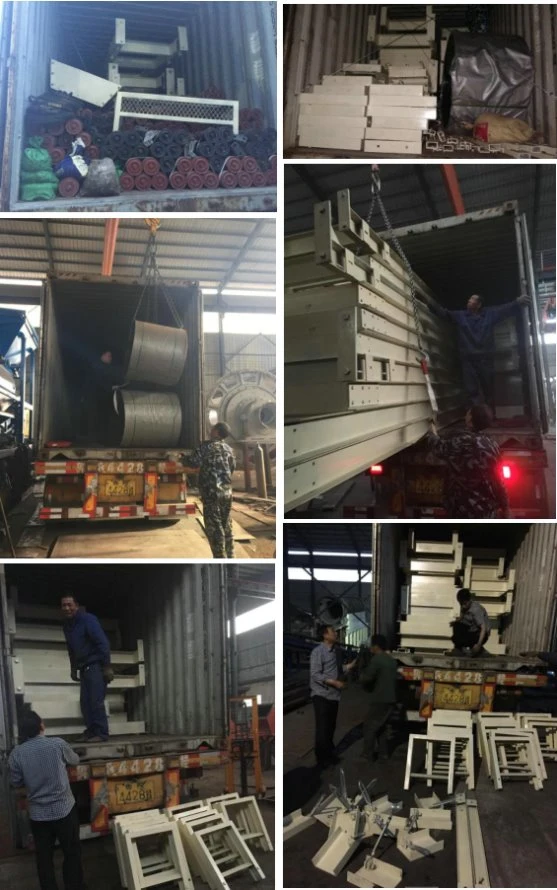 Selection Guideline
Material name _______?
Material size _______mm
Size distribution_______%
Material water content _______%?
Handling capacity________t/h
Material density ________t/m3?
Material temperature _______ ºC?
Material is corrosive or not_______?
Company Services
1. Pre-sale services: enthusiasm
We provide you with the prophase plan, process flow design and manufacturer equipment according to your special demand.
2.
Sale services: servant
Send technicians to the jobsite for guiding the installation and adjustment, training operators and finishing the check and accept together with you.
3.
After-sale services: Available
To establish long term friendship, we will regularly pay return visit to customers.
Supplying technique, building design, instruction, installation and debugging for free.
4.
We offer one year warranty to make sure your machine runs consistently.
We always offering lifelong services and provide spare parts for a long term,and repairing main parts under right using for free in two years.
If you want to get more details, pls feel free to contact us.
Cathy Chen




Marketing Director




Shanghai Super-Above Industry Holdings Co.,Ltd.


above-power.en.made-in-china.com
above-power.en.made-in-china.com
http://above-power.en.made-in-china.com
http://super-above.en.made-in-china.com


Address:A area,303,Road Daye gong,Shanghai,China




Call : +86-13939060840